About WPR
What Is WPR
WPR is a leading Japanese PR consulting firm specializing in corporate PR, publicity and event organization and promotions.
Nowadays, it has become increasingly important to have a PR strategy that always takes into account the viewpoints of the mass media, customers, consumers and society.
PR consulting with a focus on being the best is essential to every modern business.
Led by Mikio Nishijima, an internationally recognized expert in the field of PR consulting, we provide services and solutions ranging from crisis management to media promotions to publicity.
To ensure your company's confidentiality, WPR has a thorough information management system with strict safeguards in place. We contract only one company per industry.
New Method PR Planning Chart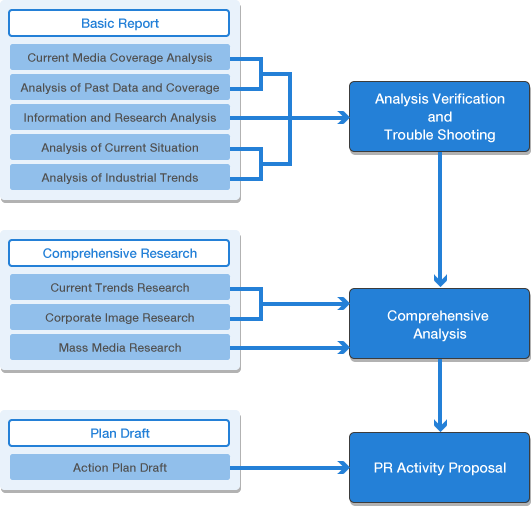 Publicity Campaign Chart